The Sloth is not intended for younger or sensitive readers!
N
POISON

Illini Basketball
Bruce, we gave you tha keys, and THIS is what you brought home?



¿Dónde está mi dinero, las rameras?


About the Sloth
Grand All-Majestic Five
NEW!! Cubs Basement
Email the Sloth
O.C. & Stiggs
Where it ALL got started:
Cubs Coven
You STILL want Cubs news? Go here:
Baseball Reference
BP - subscrip site
Cub Reporter
Forklift
Lounge Act
Mike D's joint
Goatrider #1
Goatrider #2
Goatrider #4
Desipio Crap Fiesta
Best seat in sports
Bleacher Bum
He Hates Corey
Roll, Tide
BST - sponsored by Sonic
Gooseneck!
NSBB
North of Wrigley
Hoosier daddy?
on the back of a nukebomb
it IS taking forever
No, O'Doyle RULES!
Doesn't happen often enuf
Damn, are those QUINTS?
Ranting - good 4 the soul
1060west - a trendy bistro?
Germantown, Roanoke
Baseball Diamond News
CubFans Unite - 4 what?
There's 4 - pick 1
Image Wizards
Son Seals is dead
Best Dan Cubs Blog
United States of Baseball
Our Favorite Guys
"Legitimate" sources
Conservatives
Liberals
Collar Counties
ESPN clubhouse
Wizard of Roz
Tha Oar-gann-eye-zay-shun
The Show
Triple-A
Double-A
High A ball
Low A ball
Split-season A
Archive

Tuesday, August 31
8/31/2004 03:07:00 PM by Rob
Here's your 25

Taking the greatly presumptive step of assuming that we have need for a playoff roster:

30 Matt Clement R/R 6-3 210 08/12/74
46 Ryan Dempster R/R 6-3 215 05/03/77
32 LaTroy Hawkins R/R 6-5 215 12/21/72
51 Jon Leicester R/R 6-3 230 02/07/79
31 Greg Maddux R/R 6-0 185 04/14/66
50 Kent Mercker L/L 6-2 205 02/01/68
22 Mark Prior R/R 6-5 230 09/07/80
37 Mike Remlinger L/L 6-1 215 03/23/66
33 Glendon Rusch L/L 6-1 220 11/07/74
40 Todd Wellemeyer R/R 6-3 205 08/30/78
34 Kerry Wood R/R 6-5 225 06/16/77
38 Carlos Zambrano S/R 6-5 255 06/01/81

9 Paul Bako L/R 6-2 215 06/20/72
8 Michael Barrett R/R 6-3 210 10/22/76

5 Nomar Garciaparra R/R 6-0 190 07/23/73
11 Mark Grudzielanek R/R 6-1 190 06/30/70
25 Derrek Lee R/R 6-5 245 09/06/75
1 Jose Macias S/R 5-8 190 01/25/72
6 Ramon Martinez R/R 6-1 190 10/10/72
16 Aramis Ramirez R/R 6-1 215 06/25/78
7 Todd Walker L/R 6-0 185 05/25/73

18 Moises Alou R/R 6-3 220 07/03/66
24 Tom Goodwin L/R 6-0 195 07/27/68
20 Corey Patterson L/R 5-9 180 08/13/79
21 Sammy Sosa R/R 6-0 220 11/12/68

Simply put, we don't need 12 pitchers on a post-season roster, when you consider that ONE of our five starters is going to be relegated to long relief. Assuming Todd Hollandsworth is never coming back, I would DL the Dumpster tonight, and I would recall Jason Dubois today for bench help.

It's surprising that the Dumpster is only a few months older than Kerry Wood, and only a year or so older than Wellmeyer and Leicester. So young, so very young to already have a fork sticking out of your back.

UPDATE: They just traded a PTBNL for Mike DiFelice, which isn't a bad idea...on Maddux days, when Barrett is left rotting on the bench, now he can be used as a pinch hitter. DiFelice can function as a pinch hitter on the other days.
|
8/31/2004 12:58:00 PM by Rob
Le Stadiee Olympique

The body language of the poor, defeated Expos said it all last night.




What a dump...I can't believe someone actually paid the money to update the turf at that place. It's that Field Turf that looks and plays like real grass, which actually made things seem more authentic than they really were last night.

Nobody wants to be there...the fussin', feudin' Cubs, the malnourished Expos, the umpires, the stadium crew, le vendors. Maybe the few thousand psychos who made the trip up there to root for us...out of all the trips you could make, that would be the very last one.

I mean, I'd rather go to Kansas City. Or Oakland.

The most snooty and pretentious amongst us will tell you that Montreal is the continent's most "European" city. All the more reason for the Sloth to skip that trip.

The truly enlightened amongst us bring back tales of let-it-all-hang-out strip clubs and sex shops. Guess that's all part of being European, too. Truly fascinating information, there, if you're Kyle Farnsworth, Jim Riggleman, Mark Grace or my old college roommate, the Karp.

It could very well happen that Les Expos will rise up and beat us the next two days, as the Cubs look forward, with trepidation, to their upcoming trip into the teeth of Hurricanes Frances and Cabrera. Watching last night's game, though, that is even hard to imagine, as lifeless and unwilling as the Expos seem to be. It seemed like it was simply another layer of minor league ball, a quadruple-A club, where you're forced to play barnstorming Major League teams in front of your small hometown crowds.

Rumor has it that Montreal is the largest city in Canada. Out of over 2 million people, they can't get more than 4,000 to show up every night? That isn't just antipathy...that is pure avoidance of the situation. Out of antipathy, you would think more people would just show up, on occasion, if only to yell and whistle at people without fear of reprisal.

I hope to God, for everyone's sake associated with MLB, that these guys find a permanent home. It is Bud Lite's biggest eyesore and most glaring failure.
---
|
Monday, August 30
8/30/2004 09:40:00 AM by Rob
I honestly don't know WHAT to think!

It would be hypocritical for me to spend my time today tearing the Cubs' players and manager to shreds, for their unique, singular brand of immaturity. The reason is, that I actually spoke the words "The only way they are going to get Carlos Beltran out, is if someone smashes him in the knee", three innings before it actually happened.

Keep in mind, the next thing I had said, was, "I really wish WE could have gotten him."

My wife simply said, "He's really good."

Yes, dear, he is.

It would also be hypocritical of me to rip Kent Mercker for ACTUALLY CALLING THE CUBS' PRESS BOX to complain about the fact that Chip Caray oozes his seminal man love for Roy Oswalt. Because I would fire Chip in a second for being so goddamned patronizing about the rest of the league.

I mean, I'm pretty sure Pat Hughes was not a Cub fan prior to his hire, but he manages to call a great game, and sound supportive of his team. He's a PRO, which Chip is NOT. If you love the AssTrolls so goddamned much, Chipper, why don't you do what Grampa did, go down there and boot Milo Hamilton from his job? And leave us the fuck alone?

It would be false for me to state that Cap'n Tightpants run-in with the evil dugout fan was unfortunate, for I was sitting there wondering if there were any grounds the Cubs could call on to disable him for just being an asshole? His getting cut up by the fan blades is almost as timely as, say, Reg'lar Joe's "irritated labrum".

It would also be somewhat disingenuous for me to criticize Michael Barrett for trying to pick a fight with the puckered asshole Roy Oswalt, or to criticize Mike Remlinger for (maybe) hitting Fat Elvis in the head. It might even be sort of wrong for me to question the motives of Mr. Dusty Baker, since last week when they were steamrolling people, I was stating the fact that nobody knows stretch runs like Dusty does.

But, when you take the WHOLE big picture into consideration...it is plain to see that this team has, as of right now, achieved Critical Mass, which I believe is defined as "the optimal state for an atomic nucleus to split and release its energy". This team is at the very brink of completely flying apart at the start of this road trip. Players either love or hate the Montreal trip, depending on their love of the plentiful hookers, strippers, and other whores, and their level of disdain for Customs, rude French-speaking people, and food you cannot spell.

All of this, and NONE of it has to do with Sammy Sosa? Imagine that?

I can certainly empathize with anyone who says that "this team is hard to root for, because of the players on it". Too bad Farns isn't making this trip, for the hookers, strippers, and whores stand to make far less American dollars because of it.




---
|
Friday, August 27
8/27/2004 11:25:00 AM by Rob
Mr. 3000

The premise to the Bernie Mac movie "Mr. 3000" looks like suck, but usually he's pretty funny. He even makes them lame-ass Illinois State Lottery commercials pretty entertaining.

Anyway, it got my younger child thinking: has anyone ever gotten 3,000 hits?

Oh yeah.

Who has 3,000 hits right now?

Uhhh, nobody, as far as I know. There's one guy, Raffy Palmeiro. He might be close.

Who was the last guy to get 3,000 hits?

Ummm, I'm not sure. Wade Boggs, I guess.

So off to Baseball Reference.

I was right about Wade Boggs.

I was also kind of right about Raffy. Not counting Rickey!, he has the most hits for active players, with 2,888. Mr. Viagra's slowing down, but one more decent year ought to snag it for him.

Who's next? Never would have guessed Robbie Alomar, with 2,721. Robbie's still young, but the fork in his back is jammed in there awful deep. He's done. Barroid Steroid is next with 2,701. He only has 106 hits this year, but he's still hitting .362, his OPS is 1.4 and he's just an unreal man living in an unreal world.

Then comes the Beege, and then McStiff, with 2,477. Is he retired, or not? How can you tell?

Favorite name amongst the top 100 hit men: Chili Davis, baybee, with 2,380.

The man currently 4th in home runs is Willie Mays with 660. The man currently fifth is Mark McAndro with 586. I have a feeling Sam-Me (568 and counting) is going to snuggle himself somewhere between there, when it's all said and done.

Career-wise, I mean. NOT THIS YEAR, mopes. He's not hitting 19 homers in 33 games. |
8/27/2004 09:16:00 AM by Rob
Gold-medal winning phone conversation




A cell phone plays 'olaaaay, olay olay olay', somewhere in Athens.

Gus: "Yeah? Who dis?"
Nomar: "ummmm....is Mia there?"
Gus: "No Mia. Gus. Gus Staphinokeles. Hellas."
Nomar: "Shit. I can't see all these little keys in the dark."
Gus: "Turn light on, putz...."

Phone disconnects. Soon, another cell phone rings in Athens.

Mia: "Honey? Is that you?"
Nomar: "Yeah, babe. It's me. How are you?"
Mia: "Well, real good, I guess. See me on TV?"
Nomar: "Honey, I had them TiVo the game for me, and I blew off the postgame press to watch the whole thing. You were wonderful!"
Mia: "Did you see where I said we have a gold medal now for the family?"
Nomar: "Oh, sorry hon. They didn't get that part."
Mia: "I'm sorry, did I say something?"
Nomar: "No, Mia, no. I just....I just never thought there would be a gold medal in my house, after we sucked so bad in Barcelona."
Mia: "But we ALREADY have a gold medal in our house."
Nomar: "I know."
Mia: "And a silver, too".
Nomar: "Yeah, they're all YOURS, you know".
Mia: "Honey, don't be mad that my teams all won."
Nomar: "I know, I know. I'm not. I just...feel kinda.."
Mia: "Insecure?"
Nomar: "NO! Inadequate, I guess."
Mia: "Ha! Jeez, dear, have you cashed your last $600,000 paycheck yet? Do you know how much Gatorade I have to swill, on camera, just to make half of that?"
Nomar: "I'm sorry, honey. I didn't mean it that way. Thanks for making me feel better."
Mia: "That's ok, babycakes. I need you. Real bad. I can't wait to come home."
Nomar: "Me too, babe."
Mia: "Now, just where IS home these days?"
Nomar: "Well, I got a place here in Chicago. It's real nice. Concierge. Nice linens. Covered parking, 24/7 workout club, and the team takes care of everything for us.."
Mia: "Oh yeah, the Cubs. How are they doing?"
Nomar: "We're 8-for-9 these days, and leading the wild card."
Mia: "Wild Card? I thought that was just for Boston."
Nomar: "We're in the NL, honey. Boston was the AL. They have another wild card."
Mia: "Why can't you win a division for once?"
Nomar: "Ouch, babe. Well, the Cardinals are better than the Yankees, even. We'll never catch them. But Florida and Anaheim won the World Series as Wild Cards, and once we get in the playoffs, anything can happen."
Mia: "I hope you don't get the wild card."
Nomar: "Why, honey? That's the only chance we have."
Mia: "We've been apart for so long. I want you to spend some time with me."
Nomar: "...and Brandi and Julie and..."
Mia: "No, babe. Just us. We can go to Hawaii, or Tahiti! For weeks and weeks, just us, alone."
Nomar: "We can still do that, even if we do win."
Mia: "Don't you mean WHEN you win?"
Nomar: "Yeah. YEAH. WHEN we win, I'll take YOU to Tahiti. With my World Series shares. I'll show YOU what a gold medal performance is."
Mia: "OH.....um, sorry. Some scruffy asshat just pinched my ass...HEY, YOU! Get back here....YEAH, I'M TALKING TO YOU, DICK!! I'll kick your ass...what's your name?"
Gus: "Uhhhh...Nomar Garceenaparray..."
Nomar: "Honey...take it easy..."
Mia: "It's ok, dear. I'm just going to show him my award winning follow-through...OOOOFFF!"

So, in the historic streets of the city named after the Greek goddess Athena, a scruffy, disreputable man lies bleeding from his nostrils, gripping his package like it would fall off if he let go. Nearby, a talented, sexually frustrated woman steams off towards the Olympic village to pick up the girls for champagne.

While, in the early morning light, Nomar Garciaparra calls room service, and I'm not talking bacon-n-eggs.

fin

---
|
Thursday, August 26
8/26/2004 03:24:00 PM by Rob
Hilarious moment that may only tickle me

Just was driving home, and you know those Allstate commercials? The ones where the narrator is Dennis Haysbert, who currently plays the POTUS on "The West Wing" or some show like that...but whos best known by all of us as Pedro Cerrano, the movie version of Julio Zuleta on "Major League".

"Straight ball, I hit very much. Curve Ball? Bats are scared."

Anyway, he is now the second coming of the James Earl Jones Authoritative Black Voice-Over guy, I guess. Today, he starts his speil about people you may not noice offhand...

"In every company, there are people you don't immediately notice. Like on a baseball team, who notices the third-base coach? How do I know this? How many third-base coaches have groupies?....."

Um, Jo-Boo? I can think of one...


|
8/26/2004 08:24:00 AM by Rob
ALL ROAD CONSTUCTION COMPLETE IN ILLINOIS
also: Bako hits homer; Arafat, PLO prepare to take part in Yom Kippur

Well, yesterday's game sure was blah blah blah Maddux deserved a better blah blah blah blah Moises Alou sure is blah blah Sosa again was no blah blah blah Hawkins sucks blah blah that ball WAS foul and Ned Yost should have yanked a yard of blah blah blah blah The Great Corey Patterson is about to live up to blah blah blah...

...now, let's get to the BIG news of the day.




Gabor Paul Bako BELTED one yesterday! A tater, a dong, dialed '8' for long distance, he went yard, a big fly, he hammered it, hit a four-ply belt, a diamond jack, hey hey, holy cow, holy mackerel, no doubt about it, its got a chance, stretch!

You can put it on the board.

After watching the prodigious clout, Sammy Sosa went into the clubhousse tunnel to splash water on his face.

When asked if he was surprised, the last man to go deep had this to say:

"Why should Paul Bako be surprised by anything he does? Only Paul Bako knows how hard Paul Bako works, and only Paul Bako knows what Paul Bako has deep down inside him."

At which point a classy, jovial Greg Maddux shoved a live Maine lobster down the front of Bako's compression shorts, and squirted Softsoap hand soap on his face, and let Larry Flynt take pictures.

In other news, Gov. Rod Blagoyoyoyvich drafted a measure for the Illinois Legislature to make August 25th "Paul Bako Day", obviously eschewing using his given name "Gabor", since Milerod doesn't ever use HIS Serbian name, either.

The Legislature voted 99-4 against the measure, however.


---
|
Wednesday, August 25
8/25/2004 09:17:00 AM by Rob
Everything is bee-youuuu-tee-fullll

The sun is shining bright, we're looking at the wonderful world of Cubs baseball through our rose-colored shades, sipping our tall, icy glass of Cubbie Blue Kool-Aid!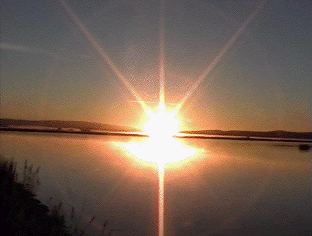 Coming in today, I came up with seven (7) names of Cubs who are playing their best baseball right now. They're playing so well, I could just cry.

The names I came up with are the names of people I have ripped in the past, has-beens or never will-bees who are just doing wonderfully right now, five position players and two pitchers...

...and that's all I am going to say on the matter. For I, the Uncouth Sloth, am in touch with my Cubness. Like Donald Sutherland said to Billy Baldwin in "Backdraft", I have "seen the fire". And I know, if I spend today heaping praise on these seven men, they will all go out, as one, today and keel over dead. I will not identify these seven latter-day heroes, and I just hope in the most hidden recesses of my heart that they continue to play for the rest of the year like they have played the last week.

And NO, the Great Sam-Me Sosa is NOT one of the people I am thinking of. He still sucks, but the Cubs have been winning games IN SPITE of his big selfish washed-up mangy butthole.

You just know I'm going to piss on the picnic table.

OK. Two weeks ago, when we were losing miserably to SF, LA, and SD, our main wild-card competition, we were all out here bellyachin' like inmates having to eat oatmeal for the fortieth day in a row. Dusty can't handle a bullpen, Dusty stays too long with HIS guys, Dusty's batting order is all screwed up, we have no leadoff guy, the middle of the order is dragging us down, why isn't Walker playing?

Now, that we're winning, what has Dusty done differently?

Not a god damned thing.

The Truly Kool-Aid Swilling amongst us would accept this fact as PROOF that the Dusty Baker Experiment of "letting them play" and "treating them like men" works well. The proof of the theorem is, they would say, that losing was the aberration, that if Dusty sticks to his guns, they would start winning sooner or later. They do every year, it seems.

Ah, yes, the great Dusty Stat: In his ten+ years of managing, he has managed only 3 "meaningless" games, defined as games when they were out of the playoff picture.

There is nobody out there that can get his team to the playoffs like Dusty Baker. That is just plain fact.

But what about games 6 & 7 of the 2003 NLCS? Games 6 & 7 of the 2002 World Series? How about the 1998 Play-in game, when Dusty's boys couldn't solve the Great Steve Trachsel?

When it comes to The Big One, the truly BIG ONE in all-caps, bold, italics and quotation marks, sitting back and letting the boys recreate doesn't work. I maintain that the losing out west is no exception to the rule, that you are just as likely to lose as you are to win, regardless of the talent, if strategy, situations, and common sense are ignored.

We won what we won last year, and we are where we are this year, because of superior trading prowess made possible by the insane astronomic profits pulled in every year by this particular Tribune Corp. profit center. If we had the talent that Pittsburgh or Cincinnatti has, Dusty would lose 112 games with his toothpick chewin' half asleepin' managin'.
---
|
Tuesday, August 24
8/24/2004 01:00:00 PM by Rob
This is what you came to see!

Accomplished athletes:


Not bony-ass whining, sniveling pouty kee-yunts!
|
8/24/2004 12:19:00 PM by Rob
This is HIS house

In 2002, The Great Sammy Sosa welcomed himself upon arrival at spring training, declaring to everyone present "welcome to my house".


In 2004, Carlos Zambrano has informed one and all that "Wrigley Field is HIS house".

Frankly, I have more faith that Carlos might actually do something better with it. Maybe add a few more decorations, such as banners, pennants, and flags.

On nights like last night, it just looks so easy. Keep the ball down, down, down, make them ground it to short, to second, pitch it, scoop it, throw 'em out. I guess he can't do it every time, which is a shame. For when Z is on, like last night, it really just looks so easy. Prior makes people chase, Wood blows people away, Maddux lulls you to sleep, Clement nibbles, nibbles, nibbles. Z will just make you pound your shit into the ground, and make you LIKE it.

I am trying hard, very hard, to be rational about Nomar and his wrist. If he goes on the DL, he can start as of the 21st, which will free him up around the 5th or 6th of September, which leaves plenty of time for the end-of-season-Sherman's March on Atlanta, where we set fire to everything and everyone we pass by, ending with a first-series NLDS win in Turner Field.

How's that for a run-on-and-on sentence?

Missed much of the Olympics yesterday. Zambrano's Dad, a frequent commenter here, has been touting the praises of Pocket Rocket Aussie diver Loudy Tourky. Since I would rather claw my eyes out than watch diving, I can't say I can comment on the cut of her jib, and the big wide web hasn't been much help, either. She's Jewish, which means she isn't blond, thank God. No more bleach blonds, pleeze? She's also 4'10" and 90 pounds, and shock of shocks, she's a former gymnast, who, I dunno, got too old? She grew boobies?

I assume Dad knows of which he speaks, but the idea of the Uncouth Sloth trying to hook male-to-female 1-pin connectors with someone a third my size...damn, girl, broke ya in two. Guess I can share ya with a couple of my friends.

If I had a couple.
---
|
Monday, August 23
8/23/2004 03:37:00 PM by Rob
By the way

To help those of you Olympics-challenged peoples who are wondering who Irini Korhanenko is on my poll to the left, well, feast yer eyes on this beast:




Scuuuze me while I rub one out........
|
8/23/2004 10:11:00 AM by Rob
It's almost time

Almost, but not quite, time for me to discuss, you know, that OTHER way of qualifying for post-season play. Let's see what happens with the next seven with Milwaukee and the AssTrolls. This homestand is huge, HUGE I say, but if Dusty stays with the Patterson-Lee-Nomar-Alou lineup, we have a better chance for success. You can't put Ramirez fifth, I might even put him seventh, since he can't run. Let him bat with Barrett on base.

Notice I didn't mention that 800 pound ape. Fuck him, and feed him fisheads. Maybe we'll win this in SPITE of his sorry ass.

Call me a fag all you want, but the women's marathon was INTREEEEGING viewing yesterday. This is the first marathon I have watched, and it might be the last. I watched because of the whole historic thing, the path of the original Marathon runner who dropped dead after bringing word of Greek victory to Athens. I have to say, I was SHOCKED, truly, non-sarcastically shocked, that the whole route was lined with McDonald's, BP, and car rental joints. It was like driving down Ogden Ave, or maybe International Drive in Orlando, only with less smog.

If I were Greek, I'd be resentful of all the American shit built all over the place. Oh, wait, BP is British. Shell is Dutch. Fine, never mind.

Anyway, if you are sitting here with baited breath wondering which marathon runners the Sloth took a likings to, FORGET IT!! Jesus, Deena Kantor, after 24 miles or so, looked just like my ex-wife! I know, that's way harsh on Kantor, but I doubt she reads this, anyway. They kept showing the first group of ten-twelve runners, and I remember thinking: Combine them all, you won't bet a decent pair of tits in the bunch. Well, jeez, here's Kantor's day: run 12 miles, take a nap. Jump up and down on a box for two hours, eat a celery stick, run 12 more miles, walk the dog, go to bed. That regimen MAY help you lose excess fat.

Your results may vary.

Anyway, my olympic babe of the weekend: Natalie Coughlin




We all wait with twitchy anticipation her obligatory layout in FHM or Stuff.
---
|
Friday, August 20
8/20/2004 10:06:00 AM by Rob
The Sloth's Olympic coverage

Cue olympic theme:

BUMMMM-bum BUM-BUM-bummmmm...

You all know I like 'em young, and I am willing and able to someday write a few thousand choice words about how girl ice skaters have the best bodies in the universe. Linda Fratiane pulled me through puberty...Jill Trenary...Katarina Witt, the ice queen is HOTT! The Russians had a couple ice dancers, Marina Klimova with her red hair, and I remember her name, Klimova, because I wanted to climax all ova her...

It's all the pushing off from the gluteal region, that gives 'em all that round skaters ass, even the young ones like Sarah Hughes can tweak my strings.

It ain't the same in gymnastics. I know some who get off on watching these starving midgets slam themselves down on the balance beam, but see, I ain't no pedophile. Young, yes, but you need to look legal. These 4-foot-somethings, 83 pound girls, 16 year olds with the body of 11 year olds. I always feel slimy after watching.

And watching male gymnasts? How much male porn uses male gymnasts as a plot device? 45%? 50%?

Anyway, the main observation from last night's viewing was that I kept cringing when Russian ballerina Svetlana Khorkina would show up on my TV box. She's the REAL tall one (5-foot-5) who still weighs about 46 pounds. I kept expecting one of her skinny twig legs to crack open, and borscht start pouring out all over the mat.

In terms of the Sloth's Grand Majestic Emaciated, Anorexic scale, Khorkina scores a 9.5 out of 10:




Scoring slighty worse (fatter) than the All-time champ (famous division), Lara Flynn Boyle:




But scoring higher than the previous runner-up, Calista Flockhart.




And, in closing, I realize this is a cultural difference, and that people in her own country would not understand if she was whistling while she worked. But Svetlana, baby, you one harrrrd lookin' bitch. What, if you smile, another nuclear reactor in Siberia is going to melt down into the earth's core? Stop looking so Goddamned serious, ice cube! You need a fuck real bad, kiddo. I suppose there are all sorts of black turtleneck-wearing fucks with pierced lips and Stoli breath who would be willing to ride your bony ass.

Hopefully, you'll gain 30 quick ones, once you stop training, and maybe if you're lucky, you can grow some tits. If you meet a rich guy, he can even buy you some!! Shit yeah, happens all the time here in Amerika. |
8/20/2004 09:24:00 AM by Rob
It's getting late, do YOU know where your Cubs are?

Hooray, yahoo, the middle of the order smacked homers yesterday, and in some small miniscule form of karmic repayment for all of the 1-0 games Greg Maddux lost for the Cubs during his lifetime, the offense bailed him out and won him his 301st game. I was hoping and counting of 15 from him, and I must be honest, there were many times this year when I figured there was no chance in all hell of that happening.

Watching him in any given year is like having to hit off of him. He is quite unimpressive at first glance, but when all is said and done, he will win his 15 or 16, will end up with a better ERA than he did last year, and I cannot stress enough how major the two complete games were, at a time when there was ZERO confidence in the bullpen. He picks his spots, he knows that he is somewhat limited in this point in time, and he is the master allocator. Plus, it seems that Kerry Wood is learning something from him this year in terms of pitch count conservation, and if that's the case, good Lord...that in itself is worth $6M per annum.

What do I think about the series in Houston? Who the fuck knows? It is so goddamned hard to read this team. Just when I start shovelling the dirt on their casket, they sack up and start hitting the ball. Just when I start puffing my chest out and wearing one of my awesome array of Cub polo shirts to work...they'll let some Paul Wilson-esque figure shut them down. It seems whatever I say, they'll do just the opposite, which in its own perverse way makes me a Cub expert.

Call me an anti-expert for all I care. Just remember me when you sell my fucking ideas to Fox Sports or whomever.

Pretty fucked up sitchy they got down on the dark side of town. Ozzie Guillen gets rung up for 2 games on trumped up charges by the evil demon spawn of Harry Wendelstedt. At that very moment, Ozzie gets rung up by his kidneys. Feeling cranky and irritable, Ozzie calls Wendelstedt a filthy liar for all to hear, so they ring him up for two more games. Ozzie could give a fuck less, for that just gives him two more days to rest and recoop from his kidney stones, and don't think for a second that it wasn't on his mind when he decided to shoot his yap.

But then the General Mangler, Kenny (my kids can get you a HOT deal on a car stereo) Williams calls the league office, whereupon he gets bitch-slapped by Bob Watson and Sandy Alderson. Then Kenny squirts off for all of us to hear, saying that not only is he frustrated that the league won't even LISTEN to him and Oz, but he doesn't appreciate being talked to like a child, or a subordinate, by Alderson.

But, see, Kenny, here's what's trump. Alderson and Watson report to the commish. If you have a legit beef, which you might, and if you had a legit commish, he would be remiss if he didn't consider your position.

But you don't have a legit commish. You have Bud Light, the puppet of the owners, and the owner that probably pulls the most strings is YOUR OWN, Jerry (White Flag) Reinsdork. So, your owner is working against you, my friend.

You're trying to fire up your dogass team by picking fights with a league office that YOUR owner worked hard to establish. How come, Kenny, that even though I have my own day job, I can see this, and you can't? Oh yeah, I forgot. You don't HAVE a brain...all YOU have is some big old balls, and an even bigger red ass!

Which ain't wrong, big guy. Back in my youth, I would have LOVED to party with you, cowboy. If I asked you to jump off of the roof, you would have shot back "do you want a straight dive, or do you want some somersaults and twists?" Then you would have punched my bicep until I cried. Fucking bitch.

I'm just glad MY Gm traded a bunch of mangoo for Nomar, and you're complaining that you get no respect. You're supposed to be a smart guy, in a smart guy role. Think with your top head for a change, star.


---
|
Thursday, August 19
8/19/2004 10:53:00 AM by Rob
Open letter from Russell Branyan

August 19, 2004




Hey, y'all. I know we lost last night and all, but I did get two homers, and drove in all the runs for us. I'm back from triple-A, I'm hitting over .270 now, I'm playing regular, and even though the team itself has been sliding steadily into last place since I came up, I've been doing OK, haven't I? It isn't MY fault we're losing, hell, Seddy (Scott Posednik) was down below .240 before the Cubs came back the other day.

Anyway, can I tell you how bad the minors suck? I mean, look at things here? They give us, like, $150 meal money a day, and shiiit, I eat ALL of my meals in the clubhouse. Plus, remember, twice a month they slip me $14,000 clear! I'm livin' large, yo. Got me a nice suite at the Pfister, and I'm buyin' Playstation games and CDs like mad, buddy. Back in Indy, we were livin' like 7 guys in a townhouse, and guys shit, socks, shoes were everywhere. It stunk like snatch the whole time down there...

...and don't even TALK about the snatch here in the bigs.

It's all good, but guys been spookin' me out lately. Been calling me "Dave Kingman" and stuff. I'm askin' them, who's this Kingman, and they all start laughing at me and shit. Well, I ain't no hick, I got me a laptop, dig? I get out to Google him, and turns out he was a baseball player! So I then go to Baseball Reference., and I look up this Kingman guy.




Turns out he was a helluva guy, man. 442 dongs, man, and I don't understand why this guy isn't in the Hall of Fame, dude? So it's cool that they call me Dave Kingman, now, 'cause he was one of the all-time greats.
|
8/19/2004 09:39:00 AM by Rob
Where I be this fall

Mendota
Nickname: Trojans
Head Coach: John McKenzie
2003 Record: 4-5 (Class 4A)
2004 Football Enrollment: 635.00

8/27 7:00 A Aurora (Central Catholic) 403
9/3 7:30 H Farmington 369
9/11 3:00 A Chicago (Manley) 680
@ Hanson
9/17 7:30 A *Rock Falls 741
9/24 7:30 H *Kewanee (H.S.) 552
10/1 7:30 H *Princeton 595
10/8 7:30 A *Rochelle 1064
10/15 7:30 H *Spring Valley (Hall) 423
10/22 7:30 H Tolono (Unity) 460

Hopefully, I will have my walkman on for the Rochelle, Hall, and Tolono games.
---
|
Wednesday, August 18
8/18/2004 02:11:00 PM by Rob
You want a daily dose?

Go to Desipio, certain people here think I do nothing more than imitate Andy Dolan, so just suck from his tit, OK?

What? You've already been there.

Fine. You want my opinion? I quit watching the fuckin' game after Sosa struck out on a 3-2 shoulders-high pitch with the bases juiced and two outs.

Bases loaded, two outs, 1-0 game, you know you have trouble scoring, you know you've been struggling, the pitcher's been struggling, 3-2 pitch. What would I do? I guess I would be looking for a pitch in MY zone, to drive through the infield. Otherwise, I'm taking. If the pitcher drops a mother-fucking inside pitch at the knees, oh well, fuck me dry.

Otherwise, I'm prancing to first, I'm shucking off my shin guard, I'm passing the buck to someone who can actually hit. I'm driving in another run, and I'm doing what is best for my TEAM.

But, no. The fucking 800 pound ape about tore his ribs out again trying to mash one against the Jumbotron.

I am not placing the loss at his swollen feet. There are 24 other guys that deserve blame here. Actually, maybe we can give the starting staff a pass.

You all know that I hates me some Sosa, and lately there's been a lot of guys in the media who lack any kind of respect for him. The fact is, though, many of the guys in the clubhouse respect him, as least as far as his stats are concerned. They follow his lead, the same way many of them followed Fred McStiff's lead in 2001 and 2002. Remember, these are the same knuckle-dragging mopes who get thrown out of kilter if you move them in the batting order, or change their role in the bullpen. "But we didn't know our ROOOLLLE!" Ballplayers have the intellect of a day-old turd that fell from a tall dog's ass.

Swing from your jock!! Fuck the situation!! Why manufacture runs when you can make 'em in one fell swoop?

I have a full time job, and I haven't swung a bat in anger since my sophomore year in high school. Why do I know to cut down my swing with 2 strikes, and the pros don't? Because I'm fucking smarter than them!!

End of story. |
8/18/2004 09:53:00 AM by Rob
Amanda Beard deserves the Gold




Amanda Beard, who won a silver medal last night in swimming, has the best eyes in the bizness! Can she act? Let's put it this way: can she act better than, say, Amanda Bynes?




Or Kelly Ripa?




It seems like Amanda's money earning days are just beginning.

Mmmm. Just another thing to take our minds off of the Cubs, who do not deserve to win the Wild Card. More like a Wild hair up their ass.
---
|
Tuesday, August 17
8/17/2004 01:01:00 PM by Rob
Pictures of babes

Hilarie Burton, the WB's "One Tree Hill"
Joanna Garcia, WB's "Reba"

Josie Maran, "Little Black Book"
Misty May, US Beach Volleyball

Any of these babes have more sack than Dusty Baker, who isn't enough of a man to do what is best for his team, and push Sammy Sosa down the batting order.
|
|
Monday, August 16
|
Saturday, August 14
|
Friday, August 13