11/04/2005 08:45:00 AM by Rob
The Dreaded 5 vs. 12 matchup

The Uncouth Sloth All-Majestic Five Midwest Regional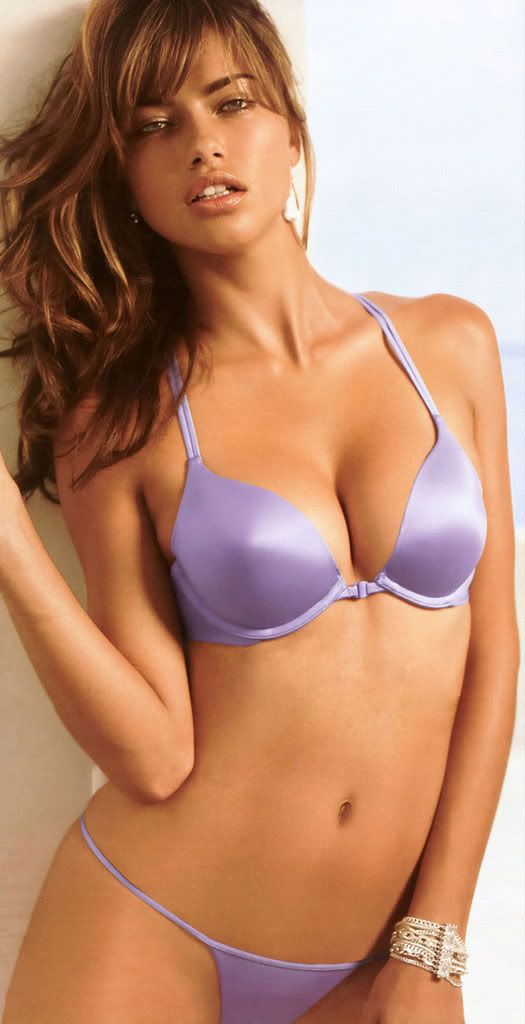 12 seed Adriana Lima (Brazilian model) vs. 5 seed Cheryl Tweedy (Girls Aloud)

True aficinados of the brackets know that the five vs. twelve matchup is the most likely to produce an upset. So I stacked mine up with the 12 seed as Maxim's sexiest woman 2005 vs. someone you've never heard of, from the British girl group "Girls Aloud", and FHM Europe's sexiest woman 2005.

Me, personally, I'll go with the Brit in this one, but this tourney is all about you, the loyal Sloth listener. That's why Rachel Bilson is moving past all-time Sloth fave Laura (Wide Lips 'n' Hips) Prepon to the next round.

What else...sounds like Rafael Furcal and the Cubs are saying all the right things to one another, so at first blush, sounds like Good Bye Nomah, Good Bye Neifi? I really wouldn't MIND Neifi if a) he'd take benchwarmer money, and b) he'd accept benchwarmer status, and c) Dusty would resist temptation to get him 500 ABs.

The only problem is, and please feel free to correct me, because I admit to not having watched a whole lot of Cubs v. Bravos lately, but guys like Perennial Sloth Fave Juan Pierre may not have the stats, but whenever we play the Flaky Fish, he drives me (and Cub pitchers) absolutely bonkers by getting on base and running wild on the paths. I don't remember feeling the same amount of pain while playing Furcal and the Braves. I WANT a true pain in the ass, like Lofton was in 2003. Is Furcal the guy? If you can promise me that teams will HATE playing us because of Rafael Furcal, then by all means, get him. Otherwise, I'd rather see Ronny Cedeno play short.

Finally, for Thorn and all you music purists...wanna come over to my street (mi calle) to rock some reggaeton? See, my younger son, the Napoleon Dynamite look-a-like, and all his little Mexican friends are all digging this group "Daddy Yankey". Their major hit song is called "Gasolina", which is like the "Stairway To Heaven" for reggaeton. It takes a reggae beat, speeds it up about 10X, thrown in some Spanish guitars, and it sounds like a psychotic chant that perhaps the seventh grade would be repeating while burning down their school. There is a radio station in town that specializes in "Reggaeton y mas", with real cool DJ's that shift between English and Spanish on a dime. Seems like its a whole new thing, and if and when some latter-day Eminem decides to take it and make it his own, it will be the next big thing, psychotic bi-lingual chanting over speeded up beaner music.

Just warning you...
---
|